Mark your calendars, Vampire Diaries fans. The second season of the most suspenseful show on television will be released on DVD on August 30.
The DVD box set will retail for $59.98 and include the following features:
Pages of the Wolf: Segments on the introduction of werewolves to the show.
Her Own Worst Enemy: Elena, Katherine and Nina: Goes inside the work of Nina Dobrev as Katherine and Elena and gives fans an inside glimpse at the characters and the actress behind them.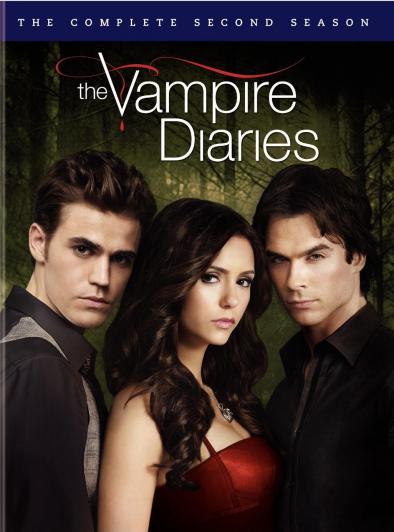 The Perfect Love Triangle: Vampires, Werewolves, Witches: Setting the Record Straight on Who's Nibbling on Whom for the First Two Season: There's a lot of romance, in case you haven't noticed. This feature analyzes all the hot action.
Deleted scenes.
Commentary on "Masquerade." Executive producers Julie Plec and Kevin Williamson discuss the season's most glamorous episode.