DONT READ BELOW THE CUT IF YOU DONT WANT TO BE SPOILED FOR ANYTHING
Vampire Diaries fans still have a wait ahead of them, but another one of the stars is giving fans just a bit of information to hold them over to the April 7 return date for the CW series. Dawn Olivieri plays the latest woman in the life of Damon Salvatore, played by Ian Somerhalder. He once again has a woman under his spell, and fans remember just how badly that went during season one. Anyone remember Vicki?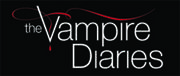 Olivieri had the following to say about an upcoming episode and her storyline, according to Digital Spy: "In season one, he was compelling Vicki and it became disastrous. He may have entered this situation thinking it could be a similar case, but it's turning out much differently for Damon, which has been an interesting turn. He's not just able to shrug her off like he thought he could. I can't wait for you guys to see episode 19 – there's a lot of Andie and Damon in that one. Some big things go down."
Damon has had a lot of change this season. His story line has been a bit of a roller coaster. At first, it looked like Andie was someone to keep him company, so he wouldn't be alone after he had to kill off Rose. He is fighting a battle with himself. The good and the bad sides are battling it out, and sometimes one side wins out. He has his focus on keeping Elena safe at any costs. It must suck for him being in love with his brother's girlfriend, but it all just adds to the plot.
What do you think? Are you excited to see more from Andie and Damon in future episodes of the Vampire Diaries?
source:  gather.com